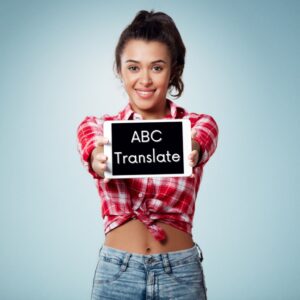 Translation for private clients
From September 2022, we have also been supplying private clients with our translation and language services as listed here on the right.
This is how it works:
1. Before we can send you a price quote and propose a delivery date/time, we'll need some details from you first, not least so that we can address your quotation correctly. So when you write to us at traduzioni@innovalang.eu, please state your:
forename
surname
date and place of birth
country of residence
email address
mobile phone number
2. Please also send us the documents to be translated, of course, stating:
the languages you need them translated into
the final deadline when you need to receive the translations from us – please note, urgent deliveries cost more
any preferences you may have, any background remarks or useful notes.
3. Quotations for translations are based on the number of words in your original document; different prices may apply for different languages.
4. Full payment is required up front, i.e. when you accept our quote and place your order. InnovaLang will deliver the translations within the agreed timescales once we have received proof of your payment via email at traduzioni@innovalang.eu by the payment deadline stated in the quotation.
5. If full payment is made only after the payment deadline stated in the quotation, then a replacement quotation will be issued stating the new price and timescales.
6. If we have to issue a third quotation to you because you fail to pay the second quotation for the same job, then this third quotation will be for a fixed amount of €50.00, payable in advance.
7. Payments are accepted by bank transfer or PayPal only, as follows:
Bank transfers to InnovaLang Srl, IBAN code: IT31S0200830415000102573575, BIC/SWIFT code: UNCRITM1CL3.
PayPal payments to InnovaLang Srl at amministrazione@innovalang.eu
Please state the number and issue date of the quotation that you have accepted as the reason for payment.
These conditions depart to a degree from the terms and conditions that we apply to companies.